WORKMANSHIP
Continuously improve your own craftsmanship and enjoy the process of product sublimation in your hands
As a leader in the door industry, we use focus to create a high level of product quality, strict selection of materials, quality assurance, strong defensive performance, and beautiful and generous styles. Based on new technology, new materials and new craftsmanship, our company's bronze doors and cast aluminum doors are even the top, last, and treasures of the door. It is stylish, beautiful and generous, and strong in security defense. It can be pry-proof, explosion-proof, waterproof, anti-corrosion, sun-proof, moisture-proof and noise-proof at the same time.
Luxury custom exclusive door court
The whole tied solid core 3D three-dimensional casting, under the expressive visual effect, it is safer and more durable, anti-sun, anti-corrosion, anti-pressure, anti-impact, anti-fire, anti-wear, anti-noise
The power of various crafts and spirits has evolved a new style of luxury, so that every door can become a work of art!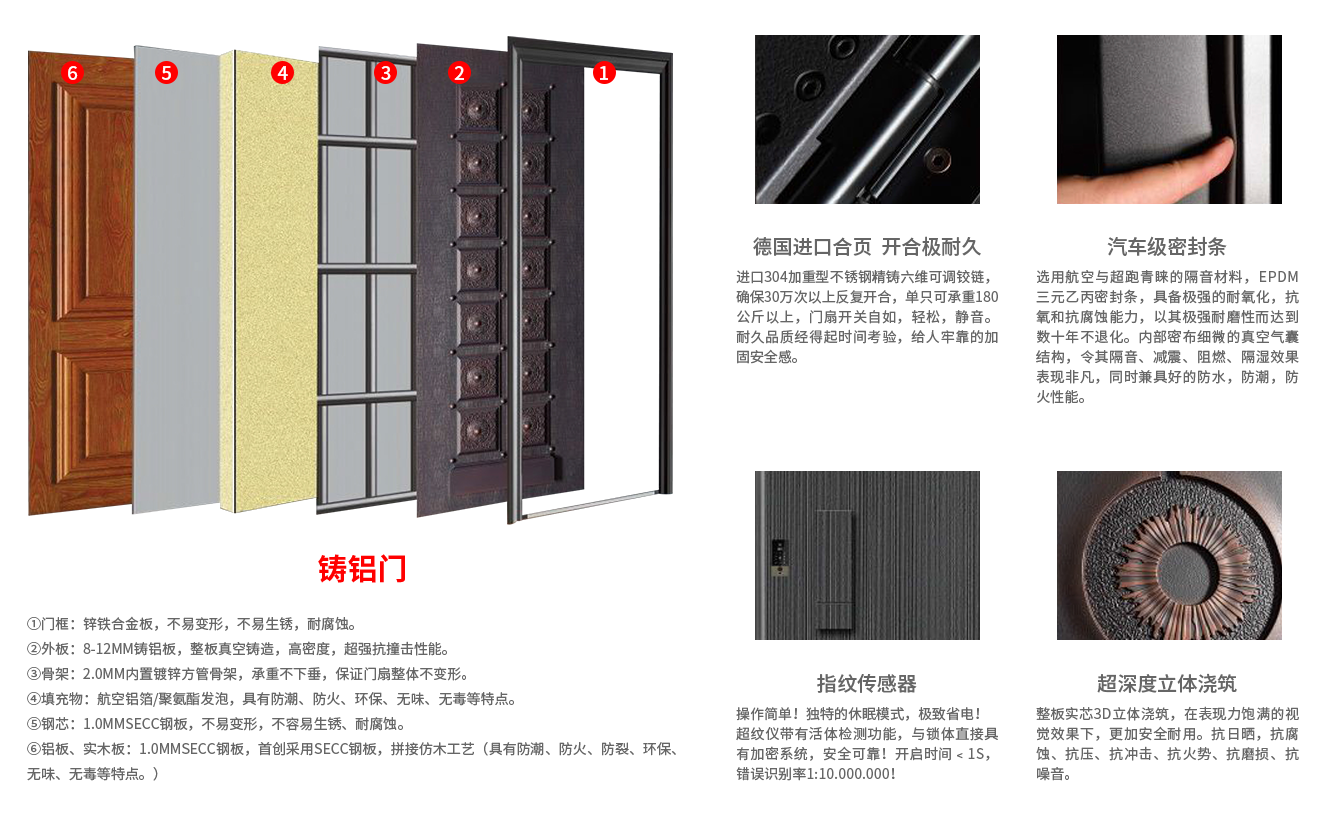 Jin Yu Man Tang Family Dream
The keyhole-free intelligent explosion-proof copper door adopts Taiwan Jinyu Mantang mobile phone remote and remote control anti-theft lock, built-in imported alloy steel plate
Anti-corrosion, heat preservation and sound insulation.